Thursday, April 27, 2017
Via Billy
Roy Moore today announced he is resigning from his position as the Chief Justice of the Alabama Supreme Court to run for the United States Senate.
"I'll stand for the rights and liberties of the people," Moore announced to cheering supporters and to reporters gathered at the State Capitol.
"My position has always been God first, family then country," Moore said. "I share the vision of President Donald Trump to make America great again," Moore said.
He later added, "Before we can make America great again, we've got to make America good again."
Wednesday, April 26, 2017
Via Billy
Hillary Clinton's Department of State aides allegedly threatened a South Asian prime minister's son with an IRS audit in an attempt to stop a Bangladesh government investigation of a close friend and donor of Clinton's, The Daily Caller News Foundation's Investigative Group learned.
A Bangladesh government commission was
investigating multiple charges
of financial mismanagement at Grameen Bank, beginning in May 2012. Muhammad Yunus, a major Clinton Foundation donor, served as managing director of the bank.
Sajeeb Wazed Joy, son of Bangladesh Prime Minister Sheikh Hasina and permanent U.S. resident, recalled the account of the threatened IRS audit to TheDCNF. The allegations mark the first known instance in the U.S. that Clinton's Department of State used IRS power to intimidate a close relative of a friendly nation's head of state on behalf of a Clinton Foundation donor.
Trade publication
Automotive News
has called for the new
Dodge Challenger SRT Demon
to be banned in a scathing editorial regarding the muscle car titled "
Keep the Dodge Demon off our roads
."
The outlet called the 808 hp Demon "inherently dangerous to the common safety of motorists," even while admitting there are other "more powerful, and even faster vehicles available from other automakers that are rightly street legal."
Via Billy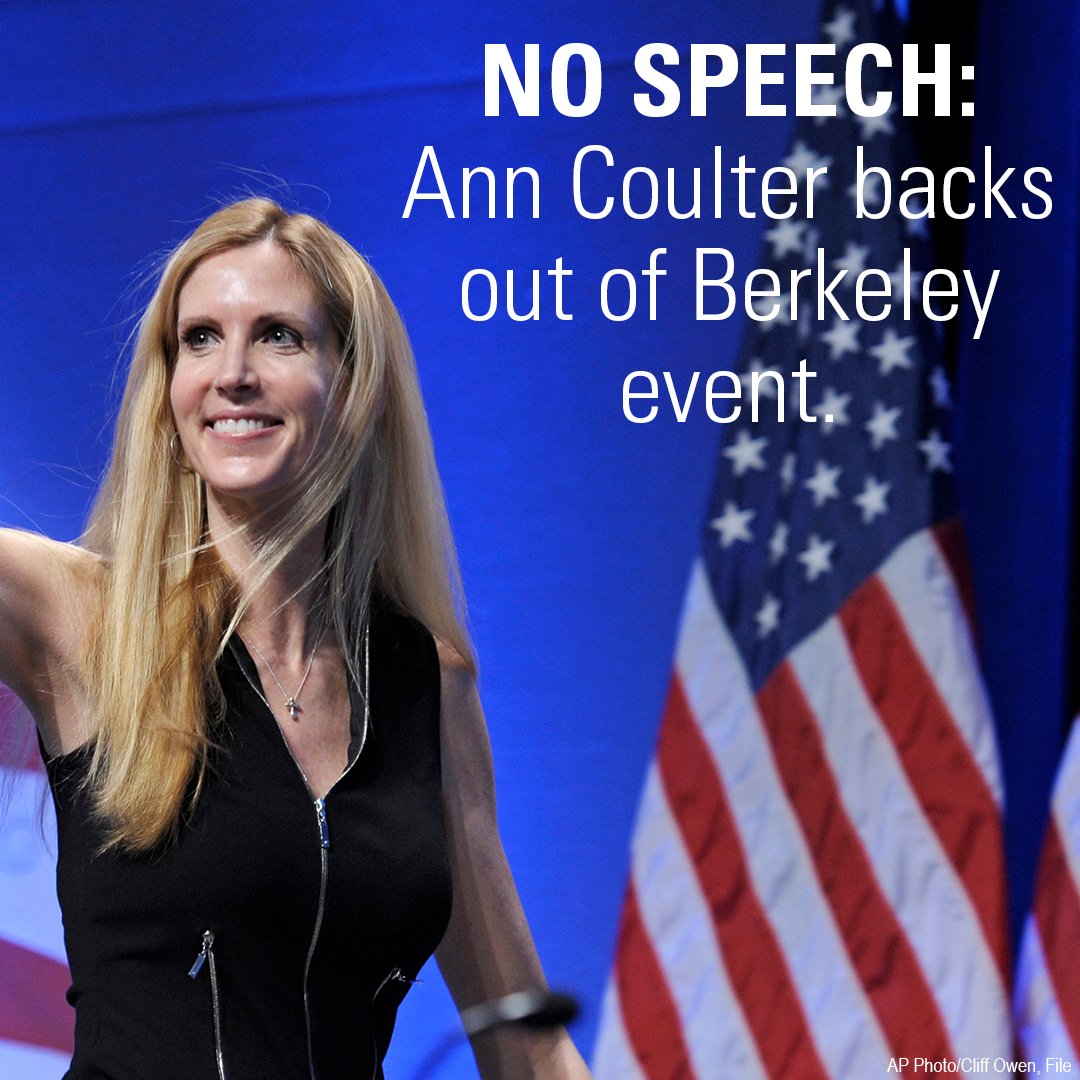 VIOLENCE WINS!
Best-selling author and conservative commentator Ann Coulter cancelled her speech at UC Berkeley.
Law enforcement sources told Fox News there is a
"99 percent" chance of violence
on the campus of the University of California, Berkeley if conservative author and commentator Ann Coulter speaks on Thursday.
YAF and GOP students will hold a press conference today.The UC Berkeley Chancellor
posted (BS) this message
this morning.
A Review of
The Imperial Presidency
, by Arthur M. Schlesinger, Jr.. Boston: Houghton Mifflin Company, 1973. 504 pages.
The title gives us a fleeting but instructive glimpse at the curious rhetorical operations which flourish in this as in Mr. Schlesinger's other writings. "Imperial" from the pen of a historian and linked with "Presidency." disposes the reader to expect a carefully descriptive comparison of the institutions of past empires with the American Presidency. But nowhere in the book is "imperial" defined, nor is there a single significant reference to any historic empire or emperor. Dressed up as dispassionate, denotative, scholarly, the title is actually a propaganda epithet for the impassioned moment. In the sub rational milieu of kitsch where the book will be most commonly received and read, "imperial" has a pejorative connotation akin to "imperious." It is a slogan against the "imperial," i.e., imperious, dictatorial, contrademocratic administration of Mr. Nixon. The term is an ideological sword disguised as a scholarly plowshare, attention being diverted from the demagogic cutting edge by a seemingly objective glance down the centuries.
Via Billy
Nashville Antifa anarchists are planning a rally on Monday, May 1st from 3 PM to 7 PM in the Nashville Public Square.
The domestic terrorist group is going to rally in support of Marxist revolution.
Via Billy
The "Antifa" far left Communist group has managed to get an entire parade and carnival canceled in Portland because the Multnomah County Republicans were going to be in the parade.
The communists threatened to riot, loot, assault people at the parade. The festival people decided to cancel the entire weekend of activities, which was going to be this weekend due to the threats of violence by the leftist group.
The Antifa group promised to rush the parade and drag away the Republicans.
Via Billy
from Ann Coulter's speech at the University of California-Berkeley campus this Thursday.
YAF released a statement on Tuesday night, via
Breitbart
:
"When Young America's Foundation confirmed Ann Coulter would speak at UC-Berkeley
as part of YAF's nationwide campus lecture program on April 27, we assumed UC Berkeley
would take all steps necessary to ensure the safety of students attending the educational event,"
the group declared in a blog post on Tuesday. "In the meantime we discovered that the
University of California Police Department at Berkeley has an official 'stand-down' policy
for any situation that develops on campus as long as the situation doesn't involve the imminent
loss of life, allowing the leftist thugs who have terrorized Berkeley's campus to do so without
consequence."
Via Billy
The White House lashed out Tuesday night against the federal judge who blocked President
Trump
's anti-sanctuary city executive order, and said sanctuaries like
San Francisco
have "the blood of dead Americans on their hands."
Press Secretary
Sean Spicer
said the ruling by Judge William H. Orrick misconstrued U.S. immigration laws and undercuts Americans' faith in government.
"This case is yet one more example of egregious overreach by a single, unelected district judge,"
Mr. Spicer
said in a scorching statement. "But we are confident we will ultimately prevail in the Supreme Court, just as we will prevail in our lawful efforts to impose immigration restrictions necessary to keep terrorists out of the United States.
Via Billy
Republican leadership is looking to fund Planned Parenthood in their latest spending bill but not the Trump border wall.
Could these lawmakers be any more out of touch with their base?
CNS News
reported:
When Donald Trump stood in the lobby of Trump Tower on June 16, 2015 and announced he was running for president, he told all who listened to "mark" his words.
"I would do various things very quickly," Trump said.
Via Cousin Dale"I need your help with a knife I bought recently......I've usually got a good idea of what I'm buying but this was a guess. I've included two pics. It's a totally hand made knife with sheath, and
the seller insisted it was a WW2 trench knife. I realized immediately it wasn't any type of manufactured knife and the sheath was stitched with no riveting. The back of the sheath did have WW2 Canadian soldier info on it, along with where he was injured and when. Take at look at the end of the handle! "CS"! The emblem is different though, and looks like it actually says "CSE". While Canada did have Canadian Special Forces in WW2 I could not locate this symbol anywhere. However, I did find several nearly identical knives under classifications of "Alabama toothpick" and "Arkansas toothpick". Any thoughts? I don't like to assume, but all indicators I've seen so far indicate this knife is actually a home made Confederate toothpick commonly used in WW1 and WW2.
I thought perhaps you may have seen the emblem or understand this knife better than myself, and would appreciate any feedback!"
China this month banned a series of Islamic names – including "Mohammad" and "Jihad" – in an attempt to help "curb" the "religious fervor" that has become prevalent in the Communist country's western region of Xinjiang.
A document titled "List of Banned Ethnic Minority Names" catalogs more than two dozen banned names, such as "Arafat," "Mujahid" and "Medina," according to a copy obtained by
The New York
The document was provided to The Times by the Muslim minority Uighur community. The region has seen a string of extremist attacks, including a
stabbing spree
by a group of attackers that killed at least eight people in February.
Chinese officials around the country confirmed the ban, listing a reduction in essential services – such as education and health care – as the penalty for those who rebelled against the restriction.
Via
SHNV
The progressive impulse to purge public spaces of Confederate monuments isn't about inclusion and tolerance, it's about politics and power.
In the early morning hours of Monday, masked men in black bulletproof vests gathered at the Battle of Liberty Place in downtown New Orleans. They arrived in flatbed trucks, the name of the company on the trucks' sides concealed by tape and cardboard. Snipers took up positions on nearby rooftops.
This wasn't the scene of a bank heist or a mob hit. The snipers were New Orleans police, and the workers were under contract with the city. They were there to tear down a 126-year-old monument linked to the Confederacy. New Orleans is the latest city
to embark on the removal of its Confederate monuments
, a rising trend among progressive municipal leaders and activists who claim to be acting in the name of tolerance but whose true purpose is political.
Via Billy
President Donald Trump's request that Congress include $1.4 billion to fund the beginning of his proposed wall on the U.S.-Mexico border equals approximately 0.035 percent of what the federal government will spend in total this year,
according to the latest estimate of fiscal year 2017 federal spending made by the Congressional Budget Office
.
It also equals less than the Department of Health and Human Services spends in just twelve hours and less than the Treasury collects in taxes in four hours.
That is assuming that HHS spends money 24 hours a day and the Treasury collects it 24 hours a day.
Via Billy
TMZ founder
Harvey Levin
said Monday that some of the "most trusted names" in the news business are losing credibility because they pretend to be objective but continue to push an anti-President
Trump
agenda.
Mr. Levin
, who faced criticism last month after meeting with
Mr. Trump
in the Oval Office, told a
panel
at the NAB Show in Las Vegas that traditional media outlets are doing themselves in by failing to report on the president fairly, Broadcasting & Cable magazine
reported
.
"What I find unbelievable is the bullying in traditional media," the 66-year-old attorney said. "I think there are some traditional media outlets that are getting ruined by this administration and ruined by their own deeds. There are certain networks and newspapers that are very clear on who they are and what they feel and that's fine. I mean if you put yourself out as somebody who supports
Trump
or, like MSNBC is against
Trump
, at least you know what you're getting.
Via Billy
Earlier today, Rep. Jason Chaffetz and Rep. Elijah Cummings held a press conference attacking General Flynn (Retired) over a speech he made in Russia claiming 'there is no evidence he complied with the law'.
In other shocking news, Hillary Clinton, Loretta Lynch, Barack Obama and others are still walking around freely.
Via Billy
Kirkuk (IraqiNews.com) Three Islamic State militants died late Sunday when wild boars attacked them in southern Kirkuk, a local source was quoted saying.
The animals went on a rampage near a farmland in al-Rashad region, an Islamic State pocket 53 kilometers south of Kirkuk. They attacked the militants and left three killed, according to the source.
Alsumaria News quoted the source saying that "Daesh (Islamic State) militants took revenge at the pigs that attacked the farmland," but did not clarify the method.
Via Billy
U.S. District Judge William Orrick from San Francisco, which is a hotbed of leftist nonsense, has gone ahead and blocked an overall enforcement of the President's executive order "barring federal funds" from illegal sanctuary cities.
San Francisco and Santa Clara County won preliminary injections to block Trump's January order to withhold federal funds from "sanctuary cities" that refuse to comply with federal authorities in enforcing immigration laws, according to

multiple reports.
According to the judge's order, the Justice Department can still without grants from places that don't comply with the law, but cannot enforce the order "in a way that violates the Constitution," noted Washington Post reporter Matt Zapotosky
Via Billy
North Carolina: Buncombe, Camden, Chatham, Cherokee, Clay, Dare, Durham, Guilford, Madison, Mecklenburg, New Hanover, Orange, Union, Watauga, Yancey.
Judicial Watch today announced it has sent
notice-of-violation letters
threatening to sue 11 states having counties in which the number of registered voters exceeds the number of voting-age citizens, as calculated by the U.S. Census Bureau's 2011-2015 American Community Survey. According to the letters, this is "strong circumstantial evidence that these … counties are not conducting reasonable voter registration record maintenance as mandated under the [
National Voter Registration Act
] NVRA." Both the NVRA and the federal Help America Vote Act require states to take reasonable steps to maintain accurate voting rolls.
The 11 states are: Alabama, Florida, Georgia, Illinois, Iowa, Kentucky, Maryland, New Jersey, New York, North Carolina and Tennessee.
The states have 90 days after receiving the letters to address the problem and provide Judicial Watch documentation showing that they have conducted a "statewide effort to conduct a program that reasonably ensures the lists of eligible voters are accurate." Judicial Watch informed the states that should they fail to take action to correct violations of Section 8 of the NVRA, it would file suit.
Via Billy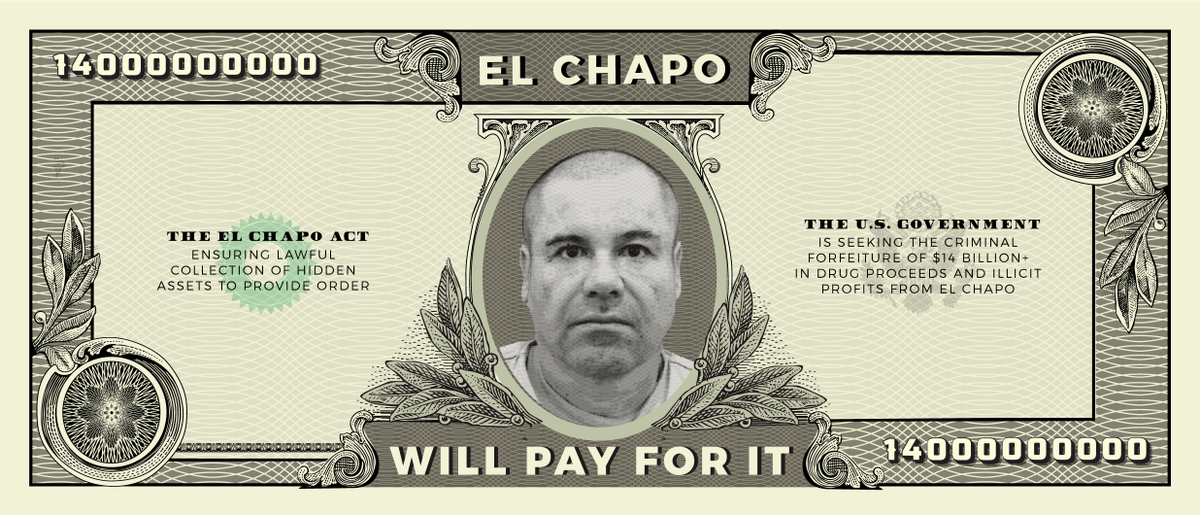 Sen. Ted Cruz, R-Texas, wants the billions of dollars confiscated from an infamous Mexican drug lord to finance the construction of a wall on the Mexican-American border.
"Fourteen billion dollars will go a long way toward building a wall that will keep Americans safe and hinder the illegal flow of drugs, weapons, and individuals across our southern border," Cruz said Tuesday in a statement unveiling the El Chapo Act, named after the drug kingpin who was extradited to the United States in January.
Cruz's bill, if implemented as conceived, would provide the $14 billion subject to confiscation from El Chapo as well as money taken from drug lords arrested in future cases. It's a bankshot at border funding designed to fulfill the spirit of President Trump's pledge to "make Mexico pay" for the wall that has gained currency among some Republicans.
Via Billy
Christopher Steele
, the former British spy who wrote the infamous anti-
Donald Trump
dossier, acknowledges that a sensational charge his sources made about a tech company CEO and
Democratic Party
hacking is unverified.
In a court filing,
Mr. Steele
also says his accusations against the president and his aides about a supposed Russian hacking conspiracy were never supposed to be made public, much less posted in full on a website for the world to see on Jan. 10.
He defends himself by saying he was betrayed by his client and that he followed proper internal channels by giving the dossier to
Sen. John McCain
, Arizona Republican, to alert the U.S. government.
Mr. Steele
has not spoken publicly about his disputed opposition research project, but for the first time he is being forced to talk in a London court through his attorneys.
Tuesday, April 25, 2017
Early this morning the local television station WRAL, Raleigh, NC, broadcast news that the first of "four Confederate monuments in New Orleans…honoring white supremacy" will come down today.
The fate of these monuments has been debated now for a number of years, with the majority black city government wanting to expunge these reminders of New Orleans' history, while various heritage and preservation organizations have fought to keep them in place.
The one that comes down today is the "Liberty Monument," an obelisk erected in 1891 to commemorate the overthrow of Reconstruction. Proponents argued that it is a symbol of "white supremacy" and racism, while defenders declared that, although it may be offensive to some, it also an integral part of the city's history and, thus, should be kept where it is as a part of that history.
But it is the remaining three monuments that raise the most vociferous ire of traditionalists and those concerned about preserving the historical record: the city plans to take down statues to Generals Robert E. Lee and P. G. T. Beauregard, and President Jefferson Davis.
Unlike the Liberty Monument, which symbolizes the political redemption of the city from Reconstruction, the Lee, Beauregard and Davis monuments commemorate exemplary individuals who ended up defending a lost cause. Through honoring them, the city fathers had honored the soldiers and the extreme sacrifices and hardships endured during a brutal war 155 years ago. But, as we know, history often does not treat well the champions of a lost cause; the victors usually write the histories and establish the narrative.
The effort to take down these symbols reflects a frenzied desire to, in effect, efface portions of our history, to revise the past, if it no longer comports with the ideological Marxist vision that is currently fashionable and politically-correct. Certainly, one can argue that each generation engages in a bit of revising; that is part and parcel of what human beings do, to enhance
their
history and
their
genealogy, while downplaying events and individuals that may not fit smoothly into the current narrative.
Those who argue that the New Orleans monuments should come down suggest that what is needed is a re-interpretation and a revised view of history, and that such monuments only serve to remind us of past "sins" of racism and white oppression, slavery, and rebellion.
Yet, a deeper issue demands consideration. What does such zealous "purification," such "censorship," such abrupt dislocation, do to our understanding of who we are as a people? What happens when we radically suppress, re-arrange, and expel integral portions of our past? Does not such extreme surgery leave us bereft of a fuller understanding of our historical experience?
The great late nineteenth century Spanish philosopher, Marcel Menendez y Pelayo, once said of Spain, that it was the shining champion, buckler, and defender of Christendom: "this is your heritage, you have no other," he cautioned. Cannot this same metaphor be applied to the South? Can there be, truly, a
real
South without not only monuments commemorating noble men like Robert E. Lee, but also an understanding that men like Lee and Davis and Beauregard occupy a pivotal role in our history, and that their vision and their lives were exemplary and admirable witnesses in the difficult historical era in which they lived? Must everything be compressed and re-interpreted by a sharply defined, ideological historicist litmus test?
Where, indeed, does such a process of homogenization and re-writing stop? George Washington, Thomas Jefferson, and other Founders of this nation were slave holders; must their monuments be taken down and their names suppressed, too? Must their legacies be radically revised, and their essential roles in the creation of this nation be ideologically perverted? The triumphant cultural Marxist school of historical writing, the Eric Foners of the historical establishment, would have it so, and in so doing, they turn history into fanatical ideology. Hollywood and the dominant popular culture follow along like yelping pups, parroting in offensive and over-the-top exaggeration the new dogmatism that reigns nearly supreme.
One cannot transgress the new totalitarian dogmatism. Not only our media, our entertainment, and our educational establishment, but even some of our friends who should know better, participate in this insane brainwashing acceptance that warps our understanding of our past.
Our objective, then, must be to redeem our history, recover the past, paint it in all its colors; but keep all our monuments and all our artifacts up and visible, recognizing that not everyone will see them in the same light. Yet, even those symbols that some may find objectionable tell a story and open a window on our past. And to comprehend who we are, we neglect such a full vision at our great peril.
A people without a past, that is, a real and discernible history, is a people with no real future.
Via David
From about 1500 BC to 1200 BC, the Mediterranean region played host to a complex cosmopolitan and globalized world-system. It may have been this very internationalism that contributed to the apocalyptic disaster that ended the Bronze Age. When the end came, the civilized and international world of the Mediterranean regions came to a dramatic halt in a vast area stretching from Greece and Italy in the west to Egypt, Canaan, and Mesopotamia in the east. Large empires and small kingdoms collapsed rapidly. With their end came the world's first recorded Dark Ages. It was not until centuries later that a new cultural renaissance emerged in Greece and the other affected areas, setting the stage for the evolution of Western society as we know it today. Professor Eric H. Cline of The George Washington University will explore why the Bronze Age came to an end and whether the collapse of those ancient civilizations might hold some warnings for our current society.
Considered for a Pulitzer Prize for his recent book 1177 BC, Dr. Eric H. Cline is Professor of Classics and Anthropology and the current Director of the Capitol Archaeological Institute at The George Washington University. He is a National Geographic Explorer, a Fulbright scholar, an NEH Public Scholar, and an award-winning teacher and author. He has degrees in archaeology and ancient history from Dartmouth, Yale, and the University of Pennsylvania; in May 2015, he was awarded an honorary doctoral degree (honoris causa) from Muhlenberg College. Dr. Cline is an active field archaeologist with 30 seasons of excavation and survey experience.
The views expressed in this video are those of the speaker and do not necessarily reflect the views of the National Capital Area Skeptics.